What Qualities to Look When Employing a CNC Machining Supplier?
CNC machining is one of the popular machining methods used for making parts and products from sheet metal or plastic by using a variety of techniques such as forming, tapping, milling, and so on. CNC machining offers high precision, optimum strength, and tight tolerance as required to the parts. Owing to machining flexibility and technological advancements, there has been tremendous demand for CNC machined parts across sectors. While CNC machines have been in use since decades, their amalgamation of technology and subsequent evolution have further aided their growth and demand. Today, there are a huge number of CNC manufacturers and suppliers in the USA. However, it may be difficult to choose the right one for our specific requirements. This post highlights important tips to select the right CNC machining supplier in the USA.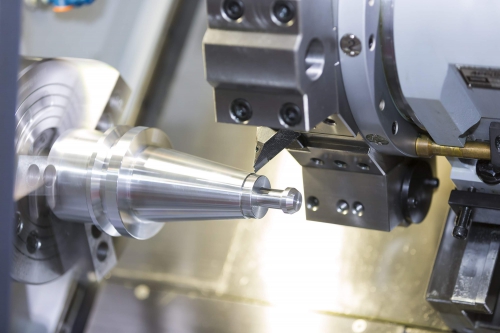 Important Considerations When Selecting a CNC Machining Supplier
Selecting a CNC machining supplier seems easy, but it involves more than just a list of capabilities or specifications. While making the decision, the following factors may be useful if considered.
Product Quality and Precision: Quality is one of the important measures to be considered when selecting a CNC machining supplier. There are several other factors the best CNC supplier needs to qualify, including high-density designs, fast production lines, good conductivity, durability, and much more. However, the important part is the precision and accuracy the service provider or fabricator offers. Also, it is important to check if they can deliver according to your requirements.
CNC Costing: The cost of CNC machined parts depends on their complexity of design, the tooling required, and the number of machining processes applied among others. This must be considered vis-à-vis your budget and its impact on the final product cost. To avoid unnecessary expenses, the service provider must choose the right processes and techniques. Also, the design should be flawless as any issues in the design may add to the increased production time and cost. Also, before paying for high-end machinery, it is essential to review the company's past references, experience, and expertise.
Industry Experience: One of the most important factors that separate the standard CNC supplier from the best ones is their overall market presence and the type of clients they have worked with. CNC machining suppliers' industry experience showcases their ability to adapt and innovate over advanced technology. Therefore, you must check for a supplier's experience in the concerned industry and f they have worked with clients from diverse sectors.
On-time Delivery: While quality and precision are important aspects, the supplier must also offer fast turnaround times. Thus, make sure that the CNC machining supplier you consult has a good record in terms of on-time delivery without compromising on quality.
Customer Support: Offering good customer support is of utmost importance for any CNC machining supplier to grow and increase the number of clients. Also, they should be open for technical discussions, answering queries, and exchanging suggestions. A prospective customer usually takes references from their associates or searches for information and rating on different online forums to check the overall quality and the level of customer support.
All in all, the aforementioned pointers may help you in the right selection of CNC machining service providers. Brogan & Patrick is one prominent and experienced CNC machining manufacturer and supplier in the USA. With vast years of market presence, the company has consistently provided its customers with high-quality CNC machined parts at excellent speed and unmatched performance. Till date, the company has offered CNC machining services to clients across industries such as medical, military, oil and gas, aerospace, and more.