Know About Four Important Factors That Adds to Your CNC Machining Quote

The CNC machining and its benefits are well-known and have been widely used for a long time across industries. Today, it is quite easy to find CNC machine shops that compete to offer you the best machining experience at competitive prices. If seen closely, these prices may vary across these shops due to different pricing elements. Understanding these common elements will help you save money while ordering your parts the next time. This post introduces you to four elements that affect the quotes for CNC machining.
Get Introduced to 4 Important Elements of a CNC Machining Quote
Taking note of the following factors will help you in a big way to save on machining costs.
Materials: This forms one of the major cost elements in any CNC machining quote. A project may require different types of plastics or metals, so the costs may vary. Also, the materials can be sourced as plates, tubes, and bars in standard sizes. The cost of material may increase if you are choosing non-standard sizes or quick turnaround times. If you are unable to decide on the right material, you can check it with the CNC machine shops. Most experienced shops would help you understand the difference between different materials and their benefits in your application. This would tremendously help to reduce the machining costs.
Machine Setups and Programming: The machine set up is a streamlined process, which involves tool loading and calibration, fixture installation, work holding, offsets, and so on. The simple parts require simple setups, whereas parts demanding intricate designs may require complex setups, which adds to costs. Today, most manufacturers use CAD/CAM software for product and manufacturing design. The programming is usually set on different factors such as design, tolerances, and other design intricacies. If the parts are simple then programming can be finished in few minutes, however, in the case of complex programs it may take hours. The programming times may also differ due to quantities. This programming time also forms one of the common elements of a CNC machining quote.
Secondary Finishing: Many parts may require secondary finishing such as surface finishing, heat treating, deburring, milling, punching, and plating. The secondary finishing also requires additional machining setup, which will further add to your costs. In many cases, the CNC machine shop may outsource secondary finishing to third parties, which will may further increases the costs. Hence, it is important to check the shop that you are associating with has all facilities to perform the secondary finishing in-house.
High Volume Production: The CNC machine shops that are equipped for high volume production tend to charge more than the shops that specialize in prototype or mid-level production. This is because they are equipped with multiple tools that help assure fast turnaround times on bulk volumes.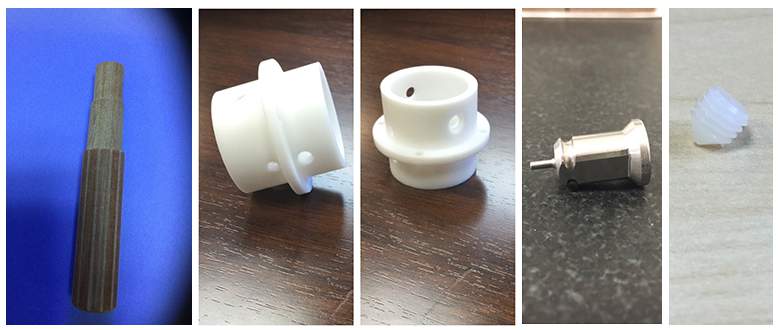 While thinking ways of minimizing the manufacturing costs, it is also important to partner with a CNC machine shop that assures costs and quality at the same go. Brogan & Patrick is one such CNC machine shop in the US that has been serving its clients in the marine, lighting, medical, aerospace, architecture industries with its quality and cost-effective CNC machining services.