Know the Importance of Contract CNC Machining
CNC machining is one of the most commonly outsourced services in several manufacturing industries. Most industry-leading manufacturing or assembly services partner with contract CNC machining services for various beneficial reasons. Have you ever thought about why these manufacturers and assembly services rely on contract CNC manufacturing services? If yes, then this post offers an introduction to contract CNC machining followed by a discussion of its important benefits in the manufacturing industries.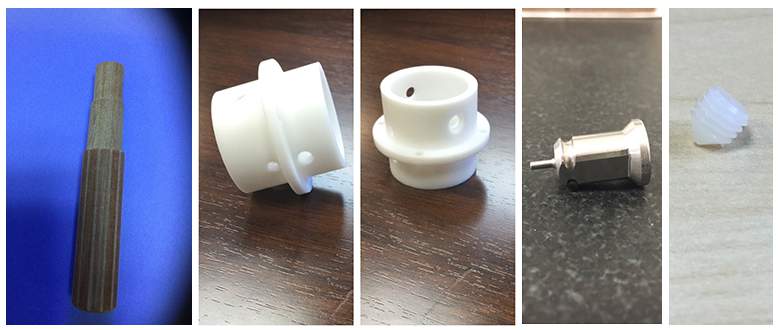 Introduction to Contract CNC Machining
Contract CNC machining is a strategic business model that allows production companies to partner with competent CNC parts manufacturers. In this business model, the production companies outsource their CNC services to parts manufacturers to get access to bulk-manufactured components or in some cases the final products.
This approach of CNC production is adopted by several industries as it helps in sharing the production load while the company focuses on strategizing the assembly, and distribution cycles.
Although the concept of contract CNC machining appears to be as simple as insourcing CNC services, it has got several benefits that make this business model highly sought in the manufacturing industries.
Let us discuss the factors that make this business model highly important.
Benefits of Contract CNC Machining
The following are the benefits of contract CNC machining that make this process popular across industries.
Freedom to Choose the Right Machining Service: The contracting company can choose only CNC machining services that assure them quick turnaround times. For example; the mechanical gears can be manufactured by combining CNC turning, grooving, and filleting, or by CNC milling. The contracting company can choose the CNC milling or a combination of multiple machining processes. If they are unable to make a decision they can rely on the contract manufacturer for decision making.
Access to state-of-the-art equipment: Every manufacturing industry does not necessarily have the most advanced production facilities. However, if contract CNC machining services are chosen, the products can be manufactured using the latest technology. Also, the production company that hires the contract CNC machining services does not require to invest in highly expensive CNC machine setups. The saved capital can be invested in enhancing the quality of packaging, supply chain, customer services, etc.
Expertise adds Value: Since contract CNC service providers may have experience in the niche, so their experience may add value to the production. Also, having an experienced team working on components' CNC production, product innovation, and strategic production flow can be effective.
Third-Party Quality Monitoring: Having quality control of a third-party service provider acts as an element of efficiency in contract CNC machining services. Opting for third-party and in-house quality monitoring helps in enhancing the quality of production.
However, to reap the above-mentioned benefits of the contract CNC machining business model, it is important to choose an effective and efficient service provider. Prominent contract CNC manufacturers like Brogan-Patrick invest in state-of-the-art equipment, operator training, and high-quality CNC production. The company offers a wide array of CNC machining services such as CNC turning, CNC milling, cryogenic deburring, etc.