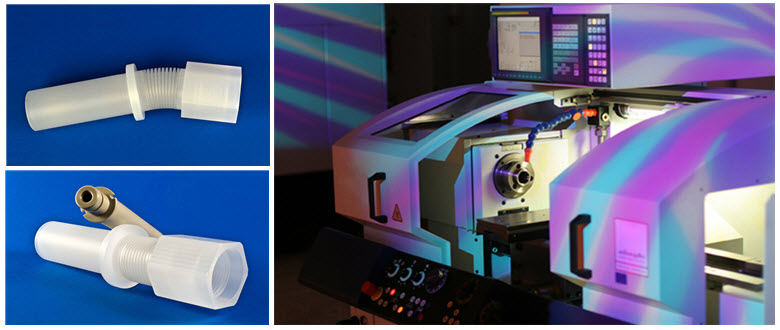 CNC Turning is precision machining techniques highly preferred for product manufacturing. In this process, a workpiece is placed in a chuck and paired with a parallel or inclined cutting tool. This workpiece is made to rotate at a certain RPM while the cutting tool removes material from it to lend the desired shape. CNC turning is a subtractive process and has gained immense popularity over years. This process is utilized to manufacture circular or cylindrical objects. At Brogan & Patrick, we specialize in precision CNC turning services. We have been manufacturing and machining precision components by using the CNC turning process for several years now. Our production facility is well-equipped with state-of-the-art CNC machines from high-end brands like Leadwell, HAAS, Takasawa, etc. We are capable of performing precision CNC turning with immense accuracy and close-fit tolerances up to +/-.001.
Our CNC Turning Capabilities
The following capabilities developed over the years have helped to become one of the well-known providers of precision CNC turning services in the US with a strong presence in Wisconsin and Illinois.
CNC Turning Processes: We provide the following types of high–precision CNC turning processes:

Contour Turning
Taper Turning
Form Turning
Straight Turning
Live tooling

Cross hole drilling
Hexing
Threading
Tapping
Bar Fed