Learn About Different Aspects of CNC Machined Parts and Cost Estimation
Parts production and machining using CNC machines is not a new concept and has been around for quite a long time. It offers benefits like dimensional accuracy, precision, automated production, and many more. Owing to certain benefits, CNC machining is adopted for the production of a wide range of industrial components in different production volumes. However, the process of CNC parts machining has several beneficial aspects which are often not considered by customers. This post guides readers through different aspects of CNC parts machining that make it a beneficial service to everyone. Also, the factors on cost estimation of the services are discussed in brief.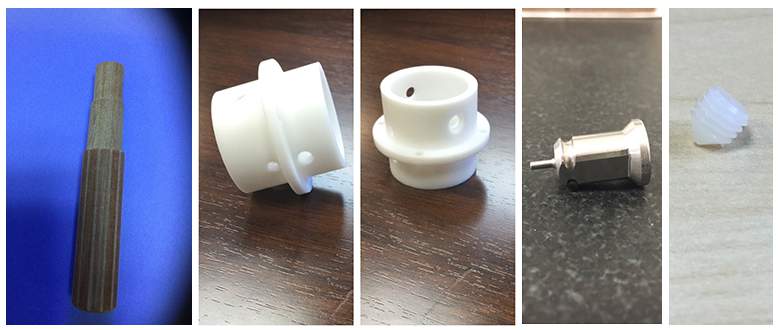 Beneficial Aspects of Sourcing CNC Parts Machining Services
The following aspects of CNC parts machining are proven beneficial to CNC manufacturers as well as to their clients.
Reduction in Production Time: CNC machining is an automated production technique that consumes lesser time as compared to conventional manufacturing processes. Reduction in tool change time, tool or workpiece adjustments, etc results in a reduction in production time. Also, CNC machining being a precision machining method, the CNC machined parts require minimum post-production activities. This reduces the overall production time.
Customizability: CNC parts machining is a highly customizable process. This convenience is brought by CAD design in CNC machining. In terms of process customization, the machining sequence, choice of material, etc can be very easily customized depending on the application requirements. CNC machining offers a versatile range of operations that can be strategically planned to perform the highest efficient machining cycle.

Note: If the component design is customized, the CNC program requires respective changes.

Scope for Unit and Bulk Production: CNC parts machining can be done on a single workpiece and it can be performed in a batch of multiple workpieces, too. Unit CNC machining can be used when one part requires multiple intricate features. However, bulk production is suitable for multiple parts with similar features in a sequence.
Different Material Compatibility: CNC parts machining is compatible with metals and nonmetals. Materials like steel, aluminum, plastic, semiconductors, silicon, etc can be very easily machined with CNC machining.
Dimensional Precision: CNC machining offers high precision. It is possible to achieve the closest possible tolerance by using CNC machining as it reduces the scope of human errors.
Production Quality: High-quality production is absolutely assured with CNC parts machining. CNC produces the components with negligible errors, polished surfaces, and dimensional stability.
Owing to these aspects of CNC parts machining, these services are often demanded by the clients. However, while sourcing these services, you should know about the cost drivers. The next section discusses the same and more.
Parameters of Cost Estimation in CNC Parts Machining
The parameters of cost estimation in CNC parts machining are listed below.
Design Resources: In CNC machining, the design resources like CAD software are required. The cost of using a licensed design tool can be added to the cost estimate.
Material Procurement: A contract manufacturer has to procure the material from the supplier. The cost of procurement may be added to the cost estimation. If the material is available already, the industry cost of the material may be considered.
CNC Setup: Generally, CNC setups are available with the contract manufacturer. Although the cost of machine purchase is not added to estimate, the cost of operating a CNC setup can be added.
Tooling: Although the CNC manufacturers keep a wide range of CNC tooling, some custom components require special tooling. The purchase cost of such tools may be added to the estimate.
Non-Recurring Engineering (NRE): The one-time investment made by the manufacturer to produce the part can be added as NRE in the estimate. An investment like fixtures, specialized tooling, etc is considered NRE. It is added individually and not multiplied by the number of parts produced.
Secondary Services: If secondary services like polishing, deburring, packaging, etc are included in the services, the cost of such services is also added to the estimate.
Now that all the important aspects of CNC parts production and cost estimation are well-persuaded, you should go for the service provider that offers the best benefits of CNC parts machining services. Brogan-Patrick is one such service provider that offers high-quality CNC machining services for various industrial parts. They have over 30 years of experience in CNC production and are reputed for high-quality services.