How Point of Purchase Displays Benefit Marketing Tactics ?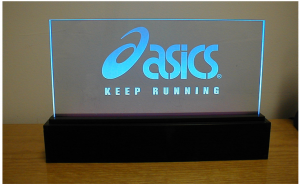 Marketing is mostly about creating an impact of one's brand in the minds of the customers. The present time is witnessing a war between brands in the market, wherein every brand is eagerly trying to acquire a major share in the customers' minds.
Among-st all sorts of tactics that the marketers have adopted, point of purchase display plays a crucial role. Point of purchase displaying makes the product look professional and appealing to the customers who are often found eager to know and read about the displayed products.
What is Point of Purchase Display?
It is a phrase given to the way owners or runners of the shops, malls, stores and showrooms display or flaunt their products with prominence and grandeur in order to attract the customers' or buyers attention towards the same. This is considered as one of the important marketing tactics, which is generally used in the following situation:
Products are displayed when they are newly introduced in the market
Products are displayed when they are revamped with new and unique features
Products are displayed when there is a fall in the price or during sales
Products are displayed when they face a drop in the sale to gain customer attention to revive sales
Things to know about Point of Purchase Display
If you put yourself in a situation wherein you visit a shop to buy something specific but end up buying more than you had predicted or intended, you would perhaps know the role point of purchase displays play.
These well-exhibited and prominent products with amazing packaging when displayed with such pomp can hardly be resisted by the customers who visit the shops. These ideally make customers stop and investigate and check out the product before buying the same, often out of curiosity, impulse or first impression.
The two most important things, which influence the purchasing behavior of customers, are the pricing of the product and the brand that backs the products. Laymen customers who do not know about marketing would always seek products from an already established brand.
It is an aspect of visual merchandising, which creates interest in the customers' minds about the exhibited product, leading them to buy it accordingly.
In short, apart from stimulating sales and accelerating profit, point of purchase displays also make sure of the following things:
Educating and informing the customer about the products
Product displays for maximum profit and attention.
Let customers sample or experience the new displayed products
Enjoy positive share of mind of the customers through amusing displays
It creates scopes and opportunities to interact with the brand and gather data and information about it.
As a matter of fact, several point of purchase display items are being made out of plastic with the help of injection molding process. Almost every shops, stores, malls and showroom prefers using displays made of acrylic plastic as they are durable, strong, light-weight, easily cleanable, and look similar to glass due to their clarity, transparency and appeal.
For more information please visit our website www.brogan-patrick.com