Essence and Applications of Custom Plastic Manifold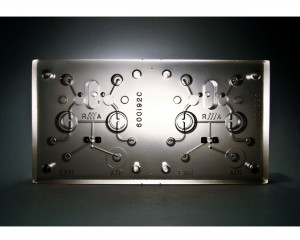 Plastic-made materials are omnipresent objects in our day-to-day life and hence, it is not surprising to witness several technological advancements happening in plastic industry. With the advent of myriad modern technological processes, numerous manufacturers are experimenting with methods like injection molding leading to custom plastic manifold.
These methods are meant to create better, more efficient, more durable, stronger and high-quality plastic parts that are capable of being used in many critical industrial applications. As more and more companies have come to know about the impeccable benefits of these molded customized plastic components, the usage of these custom-made plastic parts with manifold advantages has increased tremendously.
What is Custom Plastic Manifold and what are the Application Areas?
When two or more types of plastics are physically blended and chemically bonded in order to achieve high-quality plastics, the process is called custom plastic manifold. These assorted plastic components are finely bonded with chemicals, which provide the plastic parts with high bond strengths.
Custom plastic manifolds are used for varied applications in the following industrial sectors:
Avionics components
Cable assemblies
Computer electronics
Encapsulations
Engineering prototypes
Geophysics
Instrumentation
Marketing samples
Material quality testing
Medical & dental products
Medical laboratories
Model shops, toys, hobby
New product design & development
R&D labs
Test specimens
Things to keep in mind while selecting custom plastic manifold services
Custom molded plastic components come with manifold benefits, of which the most typical ones are strength, durability, light-weight and resistance to temperature and electricity. With the growing popularity of the process and the benefits associated with the same, more and more manufacturers are coming up with custom plastic manifold services. However, as a sensible customer, you should know which company to approach for acquiring competitive and cost-effective products.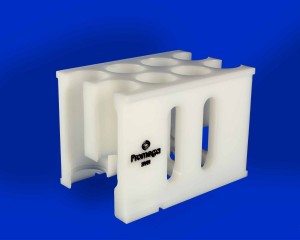 Following are the parameters while choosing the right and reliable custom plastic manufacturer:
Manufacturer should possess state-of-the-art machineries and high-end techniques along with highly efficient equipment in order to perform molding
Manufacturer should give utmost attention to details pertaining to design and engineering of custom molded plastic parts and materials.
An efficient manufacturer should employ apt and expert research and development methods to gain in-depth and insightful understanding about custom plastic manifold processes.
Manufacturers are expected to follow industrial standards and they should also possess genuine certification and accreditation to assure high-quality services to customers.
When it comes to custom plastic manifold, Brogan & Patrick is a name to rely on due to their earned expertise, experience and excellence in the field.