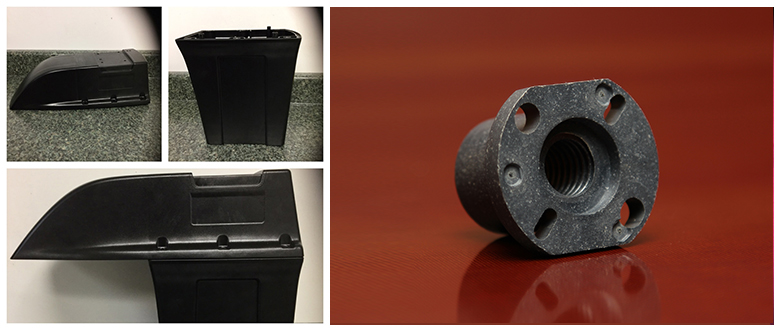 Plastic injection molding is one of the most popular manufacturing process for making plastic components. This process is used by a number of industries to manufacture a vast variety of plastic components. The plastic injection molding process can hold certain materials in certain designs to tolerances as tight at +/-.001.
In the plastic injection molding process, the material is made soft by melting resin pellets. After this, it is injected into a mold under high pressure and high temperature. This helps produce precision parts to meet the customers required dimensions. Brogan & Patrick Manufacturing Corp. have worked on many Plastic Injection Molded projects and can provide valuable experience and knowledge throughout the process. We can provide advanced plastic injection molding components in Wisconsin, New York, Ohio, Michigan, Georgia, and other states.
Brogan-Patrick's Plastic Injection Molding Capabilities
We have always maintained our standards by continually delivering a good performance, efficiency, quality, durability, and fast turnaround times. Some of our past projects have included the following:
Materials: We have worked with a wide range of materials, including Ultem, Styrene, Acrylic, HDPE, Delrin, Polypropylene, Polycarbonate, Celcon, ABS, Glass Filled materials and many others.
Tolerances: We have the capability to supply components with tight tolerances of +/-.001 on certain applications and designs.
Raw Materials: The injection molded plastic parts are produced using only high-quality raw material.
Resource Planning System: All the production activities are controlled by a centralized manufacturing and supply software program call JobBoss.
Production Volume: We can supply short run and high-volume production runs. Parts are routinely checked to make sure they are in compliance with the customers' specifications.
Benefits of Plastic Injection Molding
The following are some major benefits of this process:
The plastic injection molding process helps manufacture parts at low cost, high performance.
The ability for quick turnaround delivery on parts.
Cost-effective parts.
Apart from all these advantages, our injection molding techniques offer benefits such as: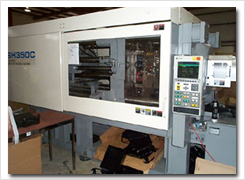 1. Improves quality of the application
2. Saves cost
3. Achieves maximum outcome
4. Lessens effort
5. Delivers high return on investment
6. Produces products requiring less maintenance
Applications of Plastic Injection Molded Parts
The plastic injection molded parts are used in a vast variety of applications, such as:
Avionics Components
Lighting components
R&D Labs
Electronics Components
Food Processing
Automotive Components
Medical Laboratories
Engineering Prototypes
Brogan Patrick is a rapidly growing company, which is known for providing prompt services and high-quality products to their customers in various regions of the US. These regions include Wisconsin, Illinois, Ohio, New York, Michigan, and many other states. We have been increasing our presence in more and more states. Do you have any specific plastic injection molding requirements? Need a quote? Click here.