Ultrasonic Welding Services Provides by Brogan & Patrick Mfg.Corp.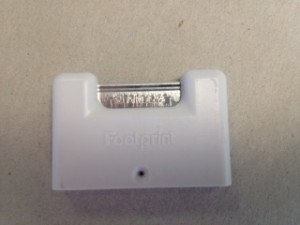 Brogan & Patrick Mfg.Corp. provides the value added service of ultrasonic welding. Ultrasonic welding is used for joining complex injection molded parts. The two parts are joined together using a shaped nest and sonic horn that is connected to a transducer.
The transducer emits acoustic vibration at frequencies of 15 kHz, 20 kHz, 30 kHz, 35 kHz, 40 kHz and 70 kHz. In the process of welding plastics, the interconnection of the two parts is specially designed to concentrate the melting process. Usually one part has a spiked energy director that will connect the second plastic part.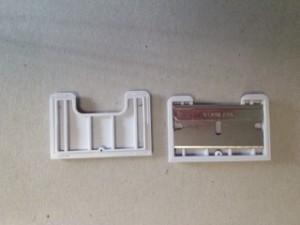 The ultrasonic energy melts the point contact between the parts, creating a joint. This process is a good automated alternative to glue, screws or snap-fit designs. It is typically used with small parts (e.g. cell phones, consumer electronics, disposable medical tools, toys, etc.)The benefits of ultrasonic welding are that it is much faster than conventional adhesives or solvents. Ultrasonic welding makes nice clean and precise joints; the site of the weld is very clean and rarely requires any touch-up work.
The parts in this video are two plastic components plus a stainless steel razor blade. The two plastic parts are injection molded and then the injection molded components, plus the razor blades are sandwiched together using the ultrasonic welding process.
The two parts make up the housing that the razor blade is contained in. This process was chosen because it would limit the possibility of bacteria entering the housing of the razor blade that may happen using glues or other adhesives.