Things to Know About Acrylic Fabrication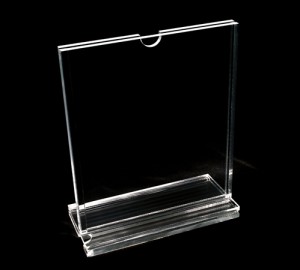 Acrylic, the chemical name of which is Poly (methyl methacrylate) is known to be a transparent thermoplastic, which is used for a variety of applications specially for displays, signs and for various merchandising purposes.
Acrylic is a light-weight and shock-proof alternative to glass that enjoys better durability as well.Like metal fabrication, acrylic fabrication is a process that provides different shapes to acrylic plastic with the help of advanced technology and expert professionals.
Acrylic fabrication as a process involves certain operations like compounding, acrylic extrusion, welding, lamination, acrylic foaming, vacuum foaming, etc. in order to offer the desired shape, size and structure to acrylic materials
How Acrylic is Fabricated?
Being a fabrication friendly product, acrylic can successfully withstand processes like cutting, machining, finishing or bending that provides acrylic its desired shape and structure. The first step in acrylic fabrication involves creating a mold with the desirable form and shape in which the molten acrylic is poured. Because of its inherent thermoplastic properties, acrylic becomes flexibly supple when heated that allows it take any shape of any contour, which it takes up once cooled. Acrylic reacts successfully to fabrication processes like drape forming, cold forming and thermoforming to acquire desirable shapes and patterns.
Different tools are used by experts in order to achieve enticing acrylic patterns required by clients and industries. Some of these tools are machining lathe for cutting plastic sheets, milling machine for moving the plastic sheets, polishing machines to provide beautiful finishing to the plastic and annealing machine to distress the plastic.
What are the Different Ways of Acrylic Fabrication?
Acrylic fabrication involves all the methods that are used to create desirable shapes and structures out of unprocessed acrylic.
Acrylic sheets are cut according to requirements using acrylic-cutting blades, plastic cutter, saber saws, table saws or routers. Acrylic articles are given a flame-polished and glossy finishing at the edges by using hydrogen-oxygen torch.
Acrylic fabrication also includes processes that render desirable colors and decorations to acrylic materials with the help of methods like spray painting and screen-printing, and by using decorative vinyl films.
In many cases, more than one acrylic piece is used to affix the articles in order to create a custom-made object. Here, the fabricators use adhesives, nuts and bolts, screws and ultrasonic welding to attach one acrylic piece to another in order to make objects like trophies, displays, decorative items etc.
What are the Applications of Acrylic Objects?
The most common usage of acrylic can be found in exhibition and display solutions in the form of decorative items, light fixtures, trophies, signage and point of purchase displays. However, apart from that acrylic is also used for the following purposes:
Lenses
Automotive trim
Windows for swimming/diving pools
Public aquarium windows
Acrylic ship windows
Acrylic architectural glazing
Submarine windows
Flood windows
Exhibition and display solutions
Acrylic transparent barriers
Rear projection screens
Having excellent optical clarity and resistance to impact, sunlight and extreme temperatures have made acrylic-made articles apt for several domestic, industrial and commercial applications.
What You can Expect from Acrylic Fabrication Services?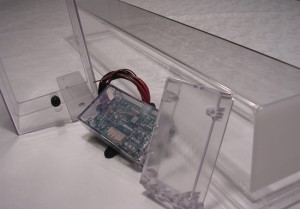 When it comes to advertising and marketing industrial products, one of the most recognized objects are product placement displays. At first glance, the display material may look like glass. However, on closer inspection, you will realize that the material is in fact acrylic.
Since the 1930s, acrylics have been used as an alternative to glass when designing and creating promotional displays. Today, plastic product manufacturing companies provide acrylic fabrication services as one of their specialized services.
Benefits of Acrylic
The greatest advantage of acrylic is that it is lightweight, which makes it easy for plastic suppliers to design and fabricate displays. Acrylic is an easily mold-able material, allowing for mass production to be completed within a short period of time. Plastic suppliers have the capabilities to design and fabricate acrylic displays in various sizes and shapes with the durability required for use multiple usage.
Acrylic Fabrication Methods
One of the biggest advantages of acrylic is that different types of fabrication methods can be used to produce the displays.
UV Bonding: This process is essential if you are looking at producing optically clear acrylic products. Specialized equipment is used to consolidate acrylic adhesives with the help of UV light. UV bonding provides acrylic displays that perfect for short term use and are aesthetically appealing.
Solvent Welding: This method is perfect for joining two different pieces of acrylic together. A specialized set of solvents are used along with welding tools to create the product. The acrylic is melted before the pieces are joined together. The resultant acrylic product provides immense strength and durability.
Laser Cutting: The latest method to be used to create acrylic displays is laser cutting. The advantage of this method is that it can accommodate acrylic slabs of any size. The laser quickly and precisely cuts the material into the shape and size as desired by the customer.
The best way to avail these types of services is to contact a plastic products manufacturer who provides acrylic fabrication services. They can offer various types of services such as plastic screw machining, injection molding, and CNC plastic machining, to name a few.