Custom Packaging Needs Addressed at Brogan & Patrick Mfg.Corp.
Do You Really Need Custom Packaging Material?
Packaging material is needed by almost all industries, big or small. A thoughtfully designed and packaged product can add credibility to your brand, just like bad packaging can dissuade customers from using your services. So, if your products are uniquely shaped, or you would like all your boxes to proudly display your company name, you can opt for customized packaging material.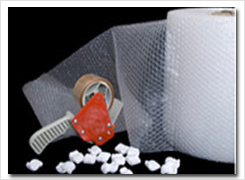 'Presentation Is Everything.'
You have put a lot of thought, effort, and time into creating a product. Yet, the first thing your clients see is the packaging. 'Presentation is everything.' Brogan & Patrick Mfg.Corp. knows that. That is why we produce superior quality packaging material that is not just presentable but complements your product.
'Safety First'
The most important function of packaging material is that of protection. Boxes, bubble wrap, plastic bags and containers, all serve the greater purpose of protecting your equipment. The material produced by us is designed in a way so as to provide maximum protection. The bubble wrap, shrink wrap, and other such materials provide superior shock absorption. All this ensures your product, no matter how delicate, is safe.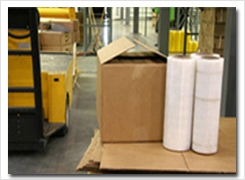 Custom Solutions at Brogan & Patrick Mfg. Corp.
We offer customized services to manufacture specially designed packaging material that effortlessly fits according to the dimensions of your products. These services can be availed by manufacturers or suppliers providing unique sized products. We can also brand boxes with your company's insignia.
At Brogan & Patrick Mfg. Corp. , we utilize semi and fully automated machinery to provide cost-effective solutions to our clients. We ensure that all packaging material manufactured by us makes a strong impression on the client, while providing maximum protection to your products. Great care is taken to ensure that products are manufactured with attention given to every last detail.