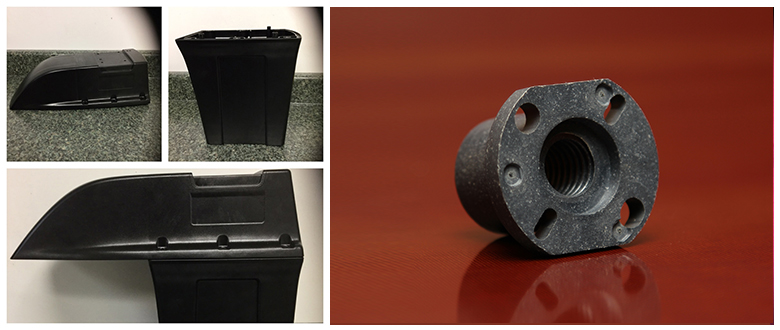 Plastic injection molding is the widely employed technique to produce a wide range of plastic components to exact specifications. It is an extremely versatile manufacturing method, allowing producing plastic parts that feature complex and intricate geometries. We at Brogan & Patrick Mfg. Corp largely depend on this technique as it allows us to produce plastic components in various configurations with precision.
Expertise in Plastic Injection Molding Technique
When it comes to plastic injection molding services in Chicago, Illinois region, our expertise comes second to none. With a strategic emphasis on quality, we have been striving to meet customers' needs consistently. We are capable of handling multi-consignment projects and deliver the results to customers' expectations. We have world-class techniques and talented team that allows us to meet our customers' requirements on time every time.
Why Choose Us?
We, at Brogan & Patrick Mfg. Corp, understand our customers' business and application requirements completely. This allows us to produce plastic parts in sync with their application needs. When it comes to injection molding solutions, we follow certain aspects to maintain quality, efficiency, performance, durability and quick turnaround time.
We have gained substantial competitive advantage and huge customer base because of the following reasons.
From design to development and inspection, we ensure that all aspects of production are completely in sync with the solutions sought by the customers. Be it a small or high volume production run, we strive to produce high quality injection molded parts, whilst conforming to the specifications of customers.
Our computer controlled injection molding process uses CAD/CAM that has access to Swiss-made machines for high efficiency projects. Our Illinois and Wisconsin offices are well-equipped with advanced injection molding machineries.
We have a team of technicians who are experienced in handling a wide range of materials including, Acrylic, Acetal, Delrin, Teflon, HDPE, CVPC, Polypropylene, Styrene, Kynar and many more. We are expertise in molding commodity-type resins as well as FDA-approved resins.
We use only high grades of raw materials to fabricate injection molded plastic parts. The use of premium raw materials helps us to produce plastic components featuring supreme quality and durability.
We have the ability to achieve tight tolerances of +/-.001.
Our highly regulated, climate-controlled clean room environment enables us to produce specialized plastic components for applications in medical, and food processing industries.
We have a centralized resource planning system that controls all the production activities.
Apart from all these advantages, our injection molding techniques offer benefits such as: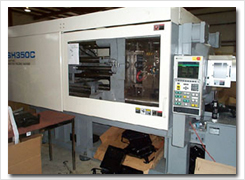 1. Improves quality of the application
2. Saves cost
3. Achieves maximum outcome
4. Lessens effort
5. Delivers high return on investment
6. Produces products requiring less maintenance
Quality is Guaranteed!
Customers requiring high-quality plastic injection molding services across the USA, especially the in Illinois including Chicago region, and Wisconsin areas, can fully rely on the solutions offered at Brogan & Patrick Mfg. Corp. Every production run, be it a small or large project, is carried out paying close attention to details.
Contact us at the earliest to avail our plastic injection molding services to produce best quality products with a high tolerance level at an economical price range.