What You can Expect from Acrylic Fabrication Services?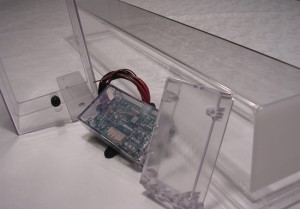 When it comes to advertising and marketing industrial products, one of the most recognized objects are product placement displays. At first glance, the display material may look like glass. However, on closer inspection, you will realize that the material is in fact acrylic.
Since the 1930s, acrylics have been used as an alternative to glass when designing and creating promotional displays. Today, plastic product manufacturing companies provide acrylic fabrication services as one of their specialized services.
Benefits of Acrylic
The greatest advantage of acrylic is that it is lightweight, which makes it easy for plastic suppliers to design and fabricate displays. Acrylic is an easily mold-able material, allowing for mass production to be completed within a short period of time. Plastic suppliers have the capabilities to design and fabricate acrylic displays in various sizes and shapes with the durability required for use multiple usage.
Acrylic Fabrication Methods
One of the biggest advantages of acrylic is that different types of fabrication methods can be used to produce the displays.
UV Bonding: This process is essential if you are looking at producing optically clear acrylic products. Specialized equipment is used to consolidate acrylic adhesives with the help of UV light. UV bonding provides acrylic displays that perfect for short term use and are aesthetically appealing.
Solvent Welding: This method is perfect for joining two different pieces of acrylic together. A specialized set of solvents are used along with welding tools to create the product. The acrylic is melted before the pieces are joined together. The resultant acrylic product provides immense strength and durability.
Laser Cutting: The latest method to be used to create acrylic displays is laser cutting. The advantage of this method is that it can accommodate acrylic slabs of any size. The laser quickly and precisely cuts the material into the shape and size as desired by the customer.
The best way to avail these types of services is to contact a plastic products manufacturer who provides acrylic fabrication services. They can offer various types of services such as plastic screw machining, injection molding, and CNC plastic machining, to name a few.